As a parent, one of the most important decisions you will make for your child is the decision to enrol your child in a pre-education programme. With multiple early childhood education philosophies such as Reggio Emilia and Montessori, there is much to consider when selecting a preschool or daycare in Singapore.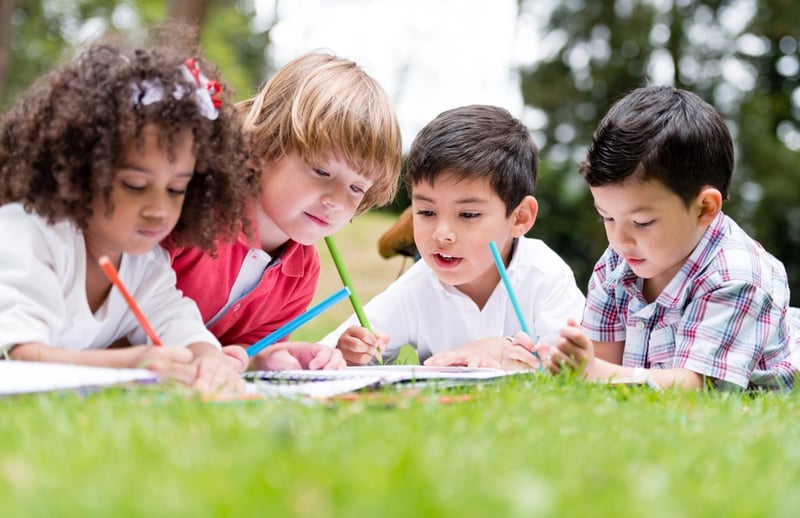 Another important consideration is whether your child will be enrolled in a formal early years program or a more informal daycare program. Choosing a formal pre-education program tied to the IB Primary Years Programme (PYP) offers several important benefits for children. As you evaluate your child's options, these are some benefits the early childhood programme at OWIS offers:
1. Give your child a head start learning the IB PYP curriculum.
OWIS follows the IB Primary Years Programme (PYP), a curriculum framework that includes an "Early Years" component designed for preschool-age children prior to the start of primary schooling. Our EC3 children transitioning to Grade 1 often have a higher achievement level since they are already familiar with the curriculum expectations, unlike new Grade 1 entrants. Our early childhood teachers also work closely with Grade 1 and Grade 2 teachers, helping to ensure a seamless transition between the "Early Years" programme and into Grade 1 IB PYP.
2. Help your child learn as they play.
The PYP Early Years component emphasises the importance of self-led, inquiry-based learning. At OWIS, we provide our youngest learners with a stimulating learning environment that integrates the natural world into the classroom, both indoors and outside. This rich environment allows young children to learn through play and more formal activities, offering an important balance between self-inquiry and structured learning. A structured curriculum brings purpose to every day play and children "learn" without feeling constrained or restricted. Our teachers strive to cultivate intellectual curiosity and creativity from the earliest age.
3. Gain familiarity with the school environment.
Our early childhood block is designed to be like a school within a school. We offer a supportive, nurturing environment and small class size that are comparable to an outstanding preschool. We cap class size at 18 students, helping young learners form close bonds of friendship. Since our early childhood block is also part of our larger campus, young learners will gain familiarity with the school environment, helping to facilitate a smooth transition to primary schooling.
At One World International School, we understand the critical importance of early childhood education. The right programme will lay a strong foundation for your children's cognitive, social and emotional development. To learn more about the IB PYP curriculum and the difference our approach to early childhood education can make for your child, please contact us.