Each morning your child will arrive, ready to learn, to be warmly greeted by their class teachers. Once they have unpacked their bags, they organise themselves and prepare for the day. Our students collectively call out the day, date and timetable as they learn to make better sense of the calendar and their world. We start the day with quiet reading and reflect upon the day's global news as well as student announcements and events; all while creating a positive mindset for the day ahead.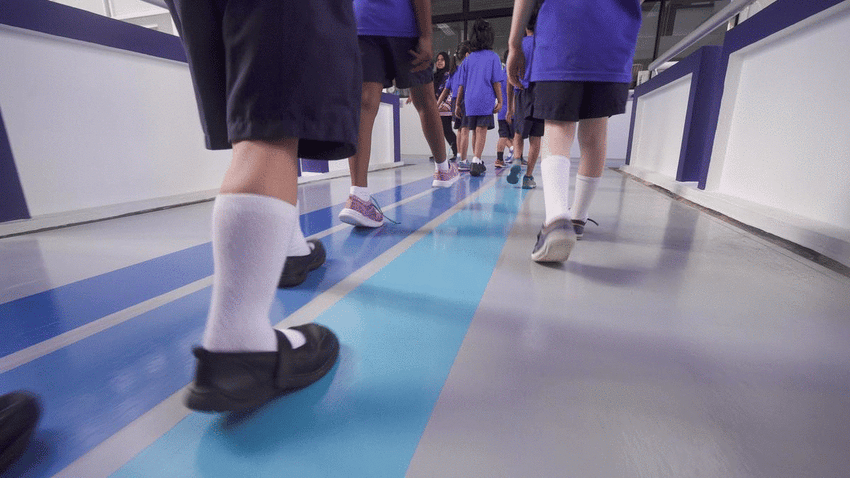 As the students progress through the day, they are tuned in by various stimulating provocations and hands-on activities that enable them to create driving questions to delve deeper into their inquiries. Each week, students will inquire into a unit of inquiry through the framework of our Inquiry Cycle with the guidance of their teachers. Our students challenge themselves and others by discussing their inquiries with their peers about what they have learnt by looking through various key concepts and lines of inquiry. As each unit progresses, students are able to create their own opportunities to learn what they are passionate about through various thought-provoking activities that help develop the student's IB PYP concepts, skills, attitudes and knowledge. Students are able to complement and further their knowledge at home within their current UOI. The Learning at Home project runs for 3-6 weeks and links to the UOI's central idea, concepts and lines of inquiry while incorporating STEAM elements.
Strong communication skills are a main focus here at OWIS and we work to help our students develop these skills from the start of school. Our students are provided with many opportunities to present their ideas and work both collaboratively and individually. Each student receives individualised, structured feedback that enables them to improve in different areas of their learning.
We believe the key to successful education lies in our students' experiential learning. For example in Maths, students will inquire into the concept of measurement by filling buckets to learn about capacity. Throughout the week students will participate in a range of learning engagements including English, Maths, Mandarin, P.E. PSPE, Music and Art. Our educators work on promoting mindfulness and kindness throughout the school to help develop a happy learning community. To empower students to be technologically prepared, iPads are integrated in lessons and all students have access to G Suite and Google Classroom.
Our educational philosophy encourages the integration of a variety of physical and extra curricular activities, including clubs for dancing, coding, swimming, chess, a school newspaper and band.
At OWIS, our Primary School remains dedicated to providing students with an optimal learning environment. With a rigorous yet age-appropriate curriculum, students are challenged to reach new educational heights and nurture their passion for lifelong learning. Come and see for yourself what makes OWIS a world leader.