One World International School offers a rigorous, well-rounded curriculum for secondary school students (grades 6-10). During a typical week, students take part in a variety of activities within and beyond the classrooms.
The school day begins promptly at 8:30am and ends at 3:00pm. Each morning, students meet with their tutors before heading to class. To help them become technologically literate, each student is issued an iPad. Using technology in the classroom builds critical thinking and problem-solving skills.
Each day is divided into 5 one-hour class sessions, in which students study subjects and two blocks of time are designated for eating and recreation.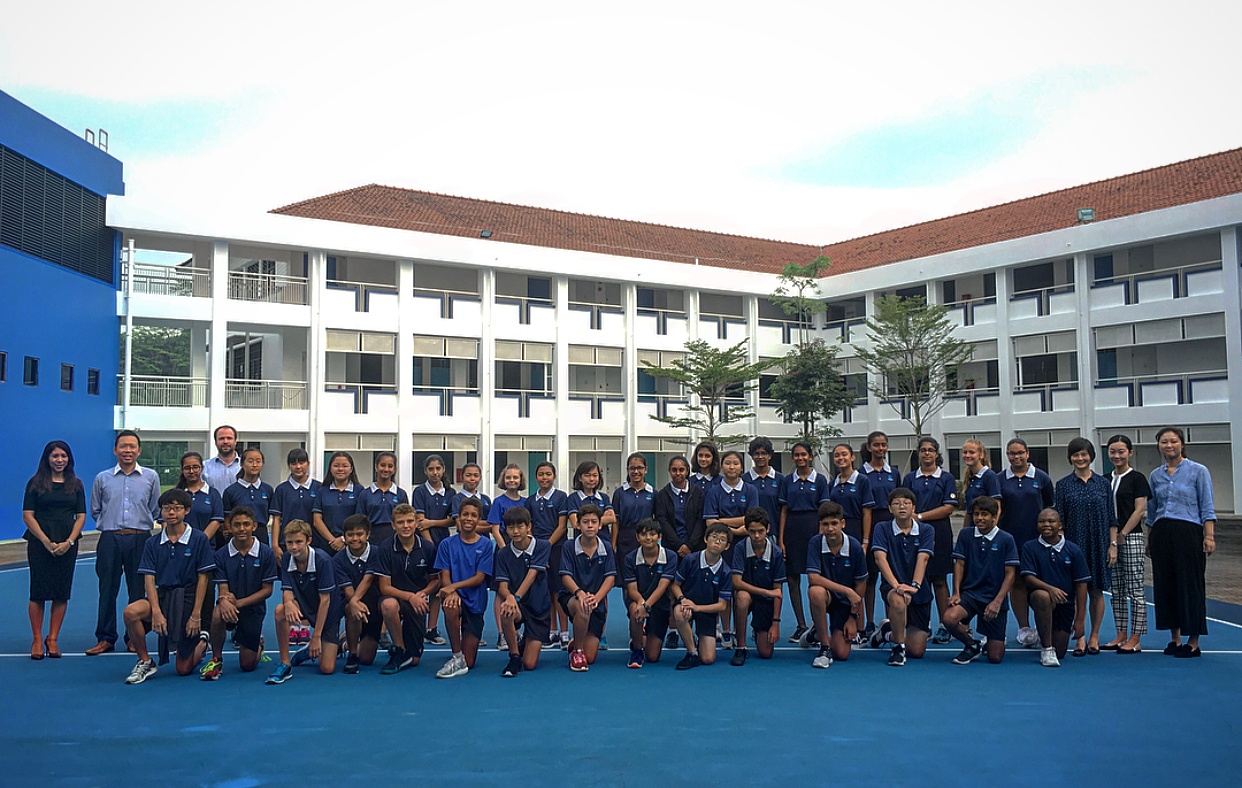 Curriculum
From grade 6 onwards, students begin preparing for the IB DP. Rooted in the Cambridge Checkpoint, the academic programme for grades 6 - 8 culminates in the 2-year IGCSE programme for students in grades 9 and 10. The curriculum for grades 6 - 8 consists of seven subjects: Art, English, Humanities, Mandarin, Mathematics, Physical Education and Science. Ninth and tenth grade students select nine IGCSE subjects. Students cultivate self-management skills by learning at home and completing assignments in a timely fashion. Subject-specific learning at home responsibilities increase as students progress through their secondary school years.
Extracurricular Activities
At OWIS, a typical week includes participation in extracurricular activities and clubs, which meet after school or at lunchtime. We encourage students to take ownership of their learning by serving on the Student Council, which gives them the opportunity to suggest improvements to the school culture. Secondary students will also lead our House System and Kindness Council. Students give back to the community through service projects. Performances, publications, sports and art projects (such as our graffiti workshop) allow students to express their creativity and demonstrate their talents. All these endeavors broaden students' understanding of themselves and each other.
Beyond the Classroom
A week in the life of a secondary school student at OWIS may include off-campus learning, allowing students to explore the local history and culture. Students also participate in three- or four-night trips outside Singapore. These Outward Bound-themed excursions will include rock-climbing, swimming, snorkelling and more.
Our balanced approach to learning builds students' academic, physical, social and technological skills, preparing them in every aspect to be competent leaders in a global marketplace.
To learn more, Contact Us today!