Whether you are new to Singapore or looking at moving your child to another international school, one of the most important decisions you will make is choosing the right school for your child. And in this unusual time of the Covid-19 pandemic, there may be additional criteria that you have to take into account.
There are some important factors that will always be essential to determining your choice of school. To help you make a well-informed decision, here are seven key questions to consider when researching international schools in Singapore.
Question 1. What is the school culture like and what value system is followed?
A school should be more than just a place for learning - it should foster a sense of community. When children know that they belong, they're motivated to fully engage with their learning and discover who they are and what they want in life whilst letting their unique personalities shine.
Also, think about the values that are important to your family. To prepare children to become caring, well-rounded leaders, schools should incorporate universal values, such as compassion, respect, integrity and open-mindedness, into every aspect of the curriculum. Not all schools do this.
When schools support all aspects of development — intellectual, physical and socio-emotional — students thrive. Look for an international school where character development is prioritised alongside critical thinking and collaboration skills, setting the stage for lifelong learning and leadership.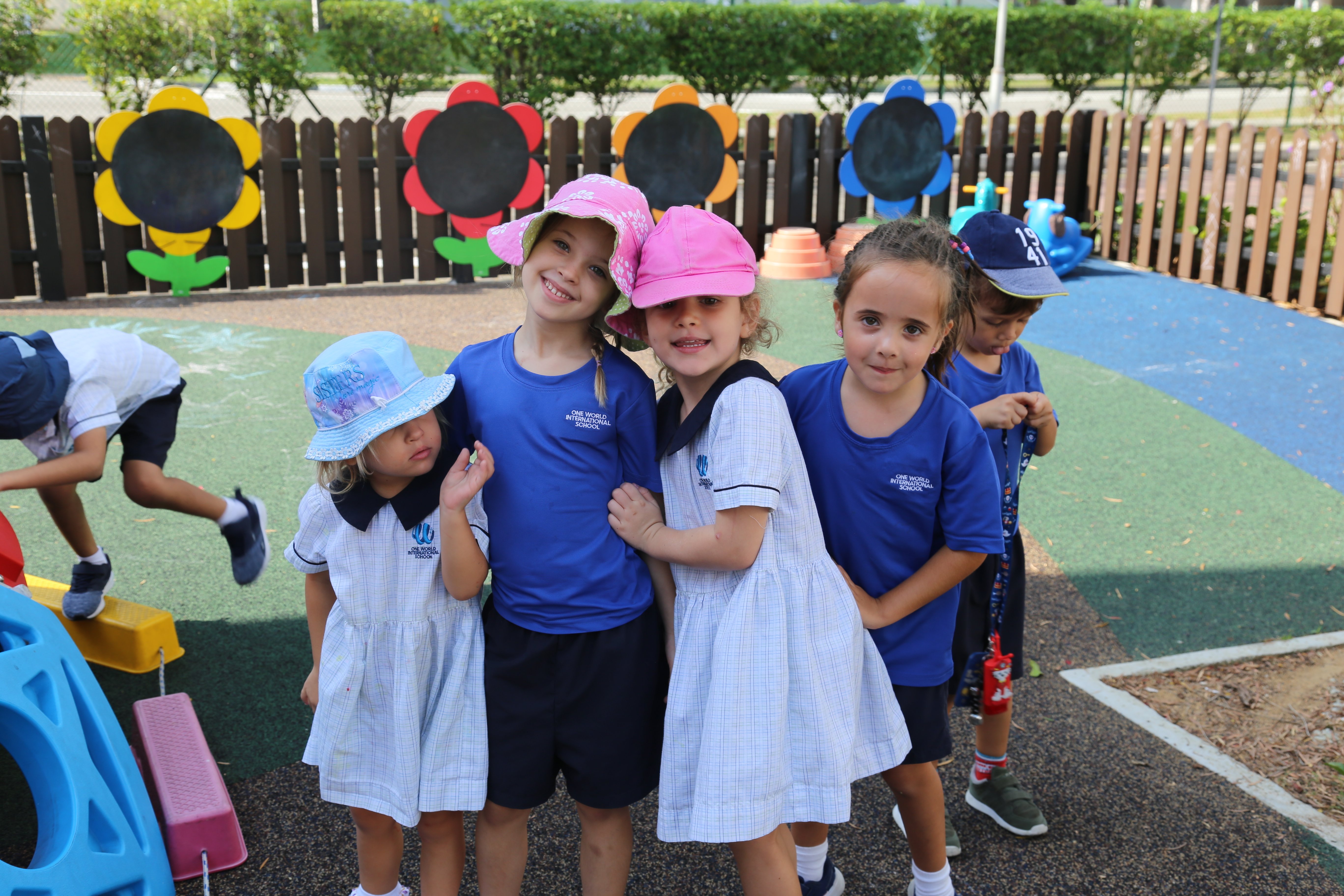 Question 2. How are international schools adapting to changes during the Covid pandemic?
During Singapore's circuit-breaker phase that was implemented from 7 April 2020, to reduce the spread of Covid-19, some international schools were technologically and strategically prepared to start with virtual learning through video-conferencing apps on the very same day of school closures.
When checking out international schools, look at which schools are offering a full programme of remote learning, including academic lessons, music, art, language and recreational lessons online. International schools come under the CPE (Committee for Private Education) in Singapore and hence there are no mandatory requirements in terms of the specific programmes offered through virtual learning.
While some schools offer home-based learning through worksheets, online videos and offline assignments and activities for students, it's not the same as virtual learning with a teacher actively guiding children through online classes. Some schools have been more successful in being able to implement this than others.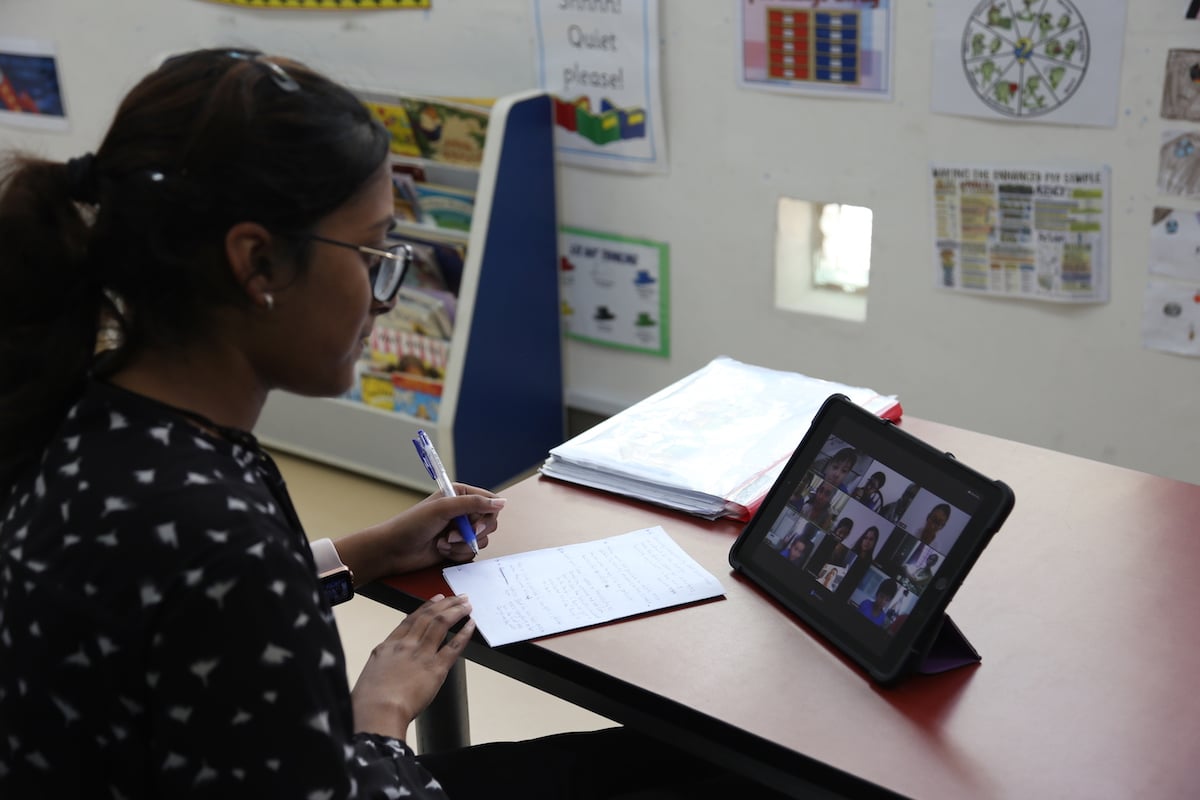 With the circuit breaker set to lift on 1 June, talk to international schools that are planning to reopen for in-class lessons and those that are continuing with home-based learning. Some schools have been far-sighted and have already put in place stringent safety, social distancing and enhanced hygiene measures to start a new phase of blended learning for students as early as 3 June, 2020.
Question 3. Which curricula do international schools in Singapore offer?
Some schools use country-specific frameworks, such as American, German and Indian. While popular among families who plan to return to their home country in a short time, these approaches have their limitations. For many expat families, their next relocation will be to another country that's new to them. Additionally, students may settle in another part of the world altogether when they reach adulthood.
Therefore, it's important to find schools that offer internationally-recognised curricula. This allows children to make a smooth transition to their next school. Schools that follow curricula such as the International Baccalaureate (IB) programme teach children transferable skills, including life skills, that prepare them to excel in higher education, careers and other areas of life, anywhere in the world.
Question 4: What qualifications and experience do the teachers have?
When researching international schools, ask about the experience teachers bring to the table, the credentials they hold and what they expect students to accomplish. An international body of teaching staff with experience teaching students in schools around the world can bring diverse perspectives to students and help promote global awareness and intercultural understanding.
Find out if the teaching staff is fluent in the primary language of instruction, have the relevant educational qualifications and experience necessary to foster student's development academically, socially and emotionally.
Qualified, experienced teachers, with language fluency and who have a love for teaching and life-long learning are able to help students develop on all levels and become future-ready global citizens.
Question 5. How much can I expect to pay for tuition and fees?
When checking the cost of international education, you may be surprised at the price tag of international schools. Tuition at international schools in Singapore ranges anywhere from SGD $15,000-$50,000 sometimes with additional costs for extracurriculars and the like.
But you don't have to pay such a substantial sum for a premier education. Singapore is home to international schools that provide a first-rate education for a more moderate fee.
In the current economic uncertainty, it is wise to look for schools that have an attractive fee structure, where you are able to see the breakdown of fees and know what you are paying for.
Look for a school that stands by a transparent fee model while at the same time ensuring that your child gets a world-class education.
Question 6. Are there additional programmes offered beyond academics?
Many international schools here offer programmes in visual arts, music, sports and language. These programmes may be a part of daily school life or may be held before or after school. These activities provide balanced learning opportunities for students to gain new skills outside the classroom, boosting their physical and socio-emotional development.
When investigating international schools, ask about additional programmes and when it's offered so you can see what the options are and if it is a good fit for your family. In this current time where social distancing is going to be the norm for the foreseeable future, check on the programmes and activities that can actually be offered during this period.
Question 7. Do international schools in Singapore support diversity and opportunities for parent involvement?
While schools that offer country-specific curricula often have an over-representation of students from that country, there are international schools that bring together a wide variety of nationalities. The more diverse the school community is, the more your child will gain an appreciation for other cultures and perspectives.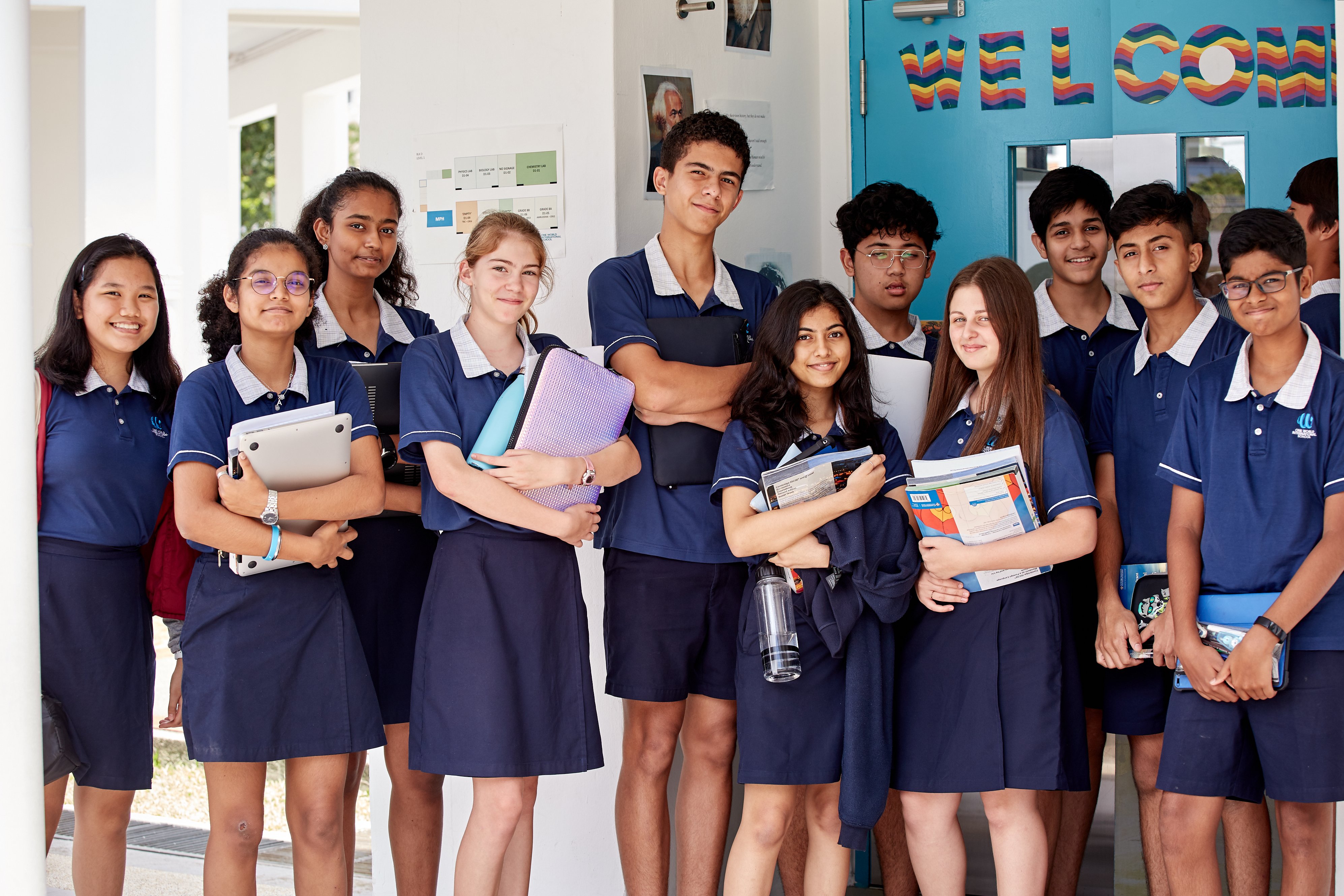 Parent involvement makes the school community more vibrant. Ask if there are opportunities to volunteer in classrooms and organise special events.
It's helpful to visit the international schools you're considering so you can talk to teachers and staff about the curricula, methodology and collaboration with parents. You'll also get an idea of the school culture, and whether your child will be happy there.
With stringent measures still in place, even after the circuit breaker is lifted, it might be a good idea to schedule a virtual tour now with schools.
International Education at OWIS
At OWIS, we support all areas of our students' development. Ours is a nurturing, multicultural environment where children feel valued. Contact us to book a virtual tour, and you can see for yourself why our students are so excited to attend class, online or in-school, every day.