When the pieces of an early childhood education come together well, they lay the foundation for a successful school career for the child. They will be able to enter their later school years confidently and ready to tackle the challenges that lie before them. At OWIS, our early childhood teachers remain the foundation for this education. They understand how to immerse students in our material, guiding them to explore and learn about their world in exciting new ways each day. Our students finish their early childhood education ready to succeed in their primary education.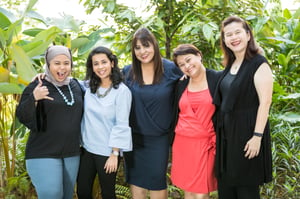 Here are just a few ways that our teachers demonstrate their expertise and what makes OWIS unique.
Building and Growing a Community
Building a nurturing community around the child helps them feel more integrated and confident within the school environment. That is why OWIS' early childhood teachers work to nurture this community.
Our teachers communicate proactively with parents. They offer updates about the child's individual learning journey every week. Parents know where their child's strengths lie, as well as what the teachers do to help nurture their learning. The student feels supported in their studies both at home and at school.
The teachers also work collaboratively with their colleagues at the school. They understand the importance of working with other primary school teachers and team leaders so that the children feel prepared as they progress through their school career. This collaboration helps to provide a smooth transition for the children as they progress in grade level and ability.
The community approach builds a safe, consistent learning environment for the child.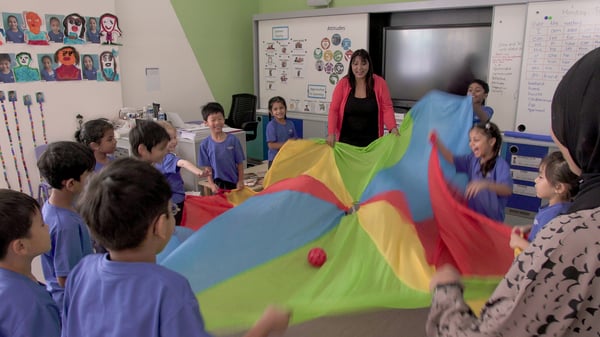 Expertly Trained to Prepare Your Child for the Next Step
Students who work with outstanding teachers in their earliest years have the exposure and experience they need to begin their school career with a strong start. Our teachers are trained in the PYP programme and participate in regular IB training sessions to ensure they are prepared to present students with the most effective learning.
Our teachers establish and nurture relationships with all of their students, helping them feel recognised and valued. By incorporating the students' interests into their lessons, they encourage engagement and give them a sense of ownership over their learning. A positive learning environment encourages every student to continue to strive for their success.
Nurturing, to Integrate and Adjust
OWIS teachers work carefully to involve the students in a variety of school activities, including assemblies, exhibitions, and events. This helps the children transition to primary school with greater ease. This integration allows them to adjust faster and begin to feel at home within the larger OWIS community.
Our teachers understand how to strike a careful balance between allowing students to learn and discover through play, while also introducing them to school procedures. A child's imagination remains nurtured under their care, but the student also learns to function as a part of the greater school environment.
Teachers in early childhood provide us with a foundation for the future. Our educators have the training and experience needed to create that highly-nurturing environment that encourages children to learn and grow.
We encourage you to visit us and meet our teachers in person. Still need more information about the early childhood learning experience? Click the link below.