While these are unsettling times for people around the world, parents living in Singapore have their own anxieties and concerns about the evolving pandemic situation.
At this stage however, for parents in Singapore, the initial anxieties of the unknown are over. It is now a roller coaster of concern and relief as the statistics surge and fall. In this age of hyper-connectivity, it is very difficult to ignore information and texts, knowing that they may not be reliable sources.
The aim of all parents and caregivers is never to alarm their children whilst at the same time reinforcing concepts of social distancing and extended hygiene. But sometimes the vibes or subconscious messages are easy for children to spot and so adults in the family can encourage their children to communicate their fears by gently acknowledging their own, talking through concerns and giving positive assurances of the measures they follow to keep everyone safe and healthy.
Parents can provide different opportunities to reassure children, based on their age and individual interests.
For older children who enjoy and rely on reading, parents can provide scholarly, well-sourced articles that discuss the scientific developments around the virus. This provides them with logical and insightful access to information amidst the continuous inflow of social media bites. Historical information on how pandemics have been fought may also help them in feeling reassured about the fact that situations improve as well as the added benefits of being in a technologically superior and medically advanced time.
It is good to acknowledge that the current foundations of social distancing fortunately, align well with familial bonding. Play itself becomes a very desirable and easy-to-achieve calming strategy that can be woven into the daily routine for parents and their children.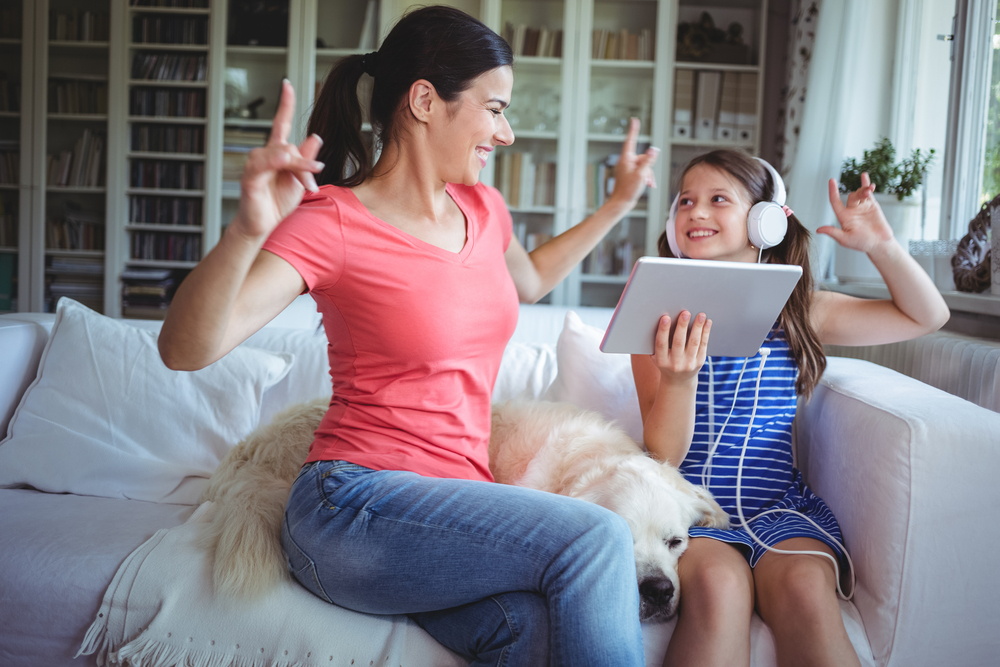 Incorporating awareness in classroom routines
At OWIS, where an inquiry-based approach to learning is adopted, children are naturally encouraged to lead the direction of some of their own learning, with guidance and assistance by the teacher. The last few months have given our teachers the time to highlight the importance of hygiene and healthy practices to students.
Teachers at OWIS have been using constructive approaches to learning at this emotional time - in some cases, using Art classes to create awareness posters, using Inquiry time to generate scientific information and using Physical Education classes to build awareness about healthy lifestyle habits.
These approaches are easy to achieve when properly planned and integrated into the daily class routine and equally achievable through e-learning or blended learning. When teachers model responsible citizenship, it reassures and encourages students to take ownership of their own safety, contribute to community welfare, and therefore understand the importance of diligent social distancing.
How mindfulness can help
In stressful times, it's important to take care of our health - physical, mental and emotional. By eating right and getting sufficient exercise, we can manage our physical health. Practising mindfulness can help with our emotional and mental health - it allows us to free the mind from negative thoughts and instead aids the development and habit of fostering positive thoughts. This can promote better health, manage anxiety and depression, and build emotional resilience.
Schools play a crucial role in providing a safe space to help students develop the habit of mindfulness. At One World International School, teachers use the practice of traditional meditation and concentration-based movements, such as yoga and Tai chi, to strengthen children's social and emotional intelligence.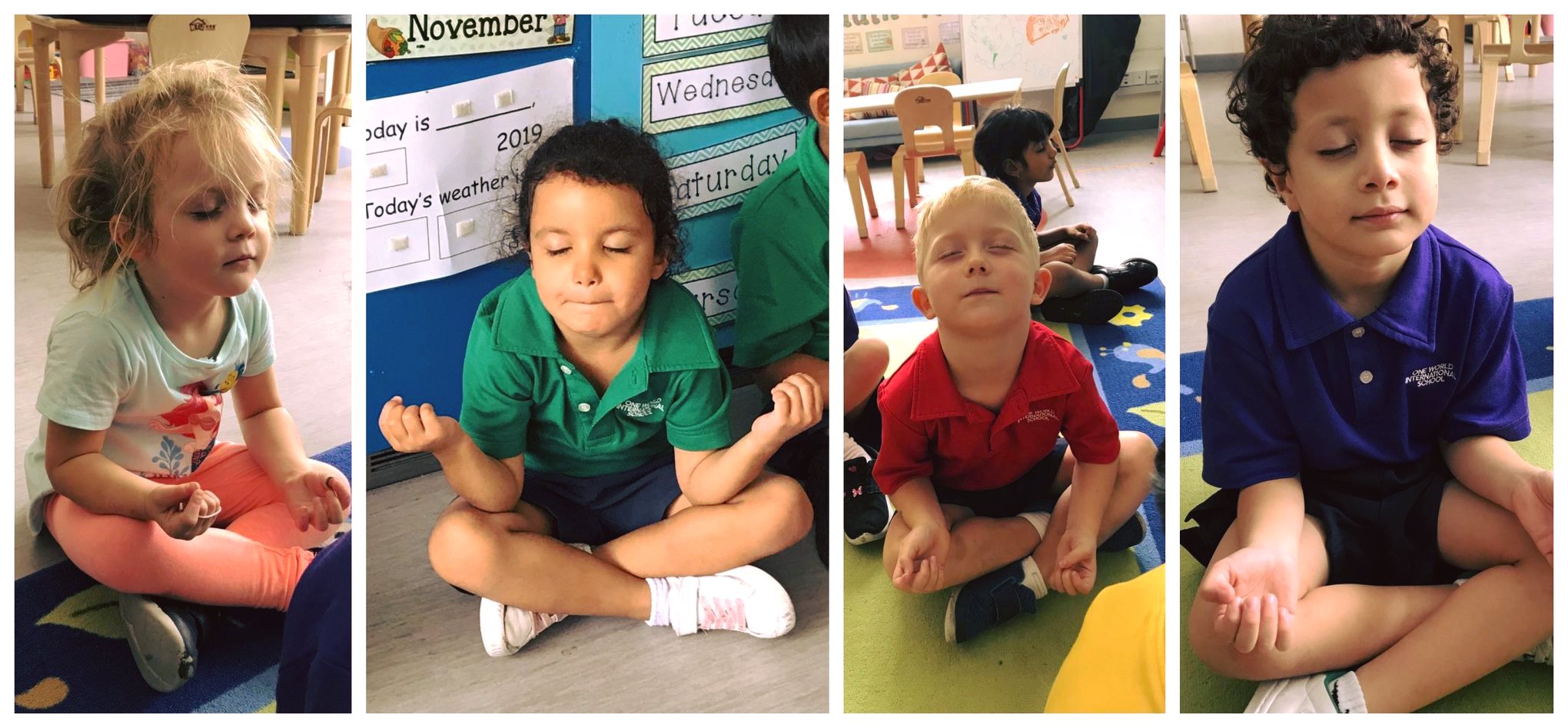 Now is a good time to incorporate these practices at home, helping children to slow down their thought processes by focusing on choreographed movements. This leads to greater engagement and more thoughtful individuals who approach situations with calm consideration.
Remote learning and student engagement
While teachers at OWIS have always engaged in advanced technological teaching systems in our blended learning environment, full-time e-learning or home-based learning poses new challenges to students and teachers. The team at OWIS know that beyond the initial glitches that students and teachers may face, the crucial aspect of e-learning is the "learning" itself.
As long as teachers provide interesting, thought-provoking and fun learning engagements leading to meaningful discussion, learning will take place in a virtual classroom as well as a physical one. The teachers at OWIS are energised and inspired by the day-to-day interactions with their students and will therefore ensure that virtual interactions will be meaningful both academically and socially.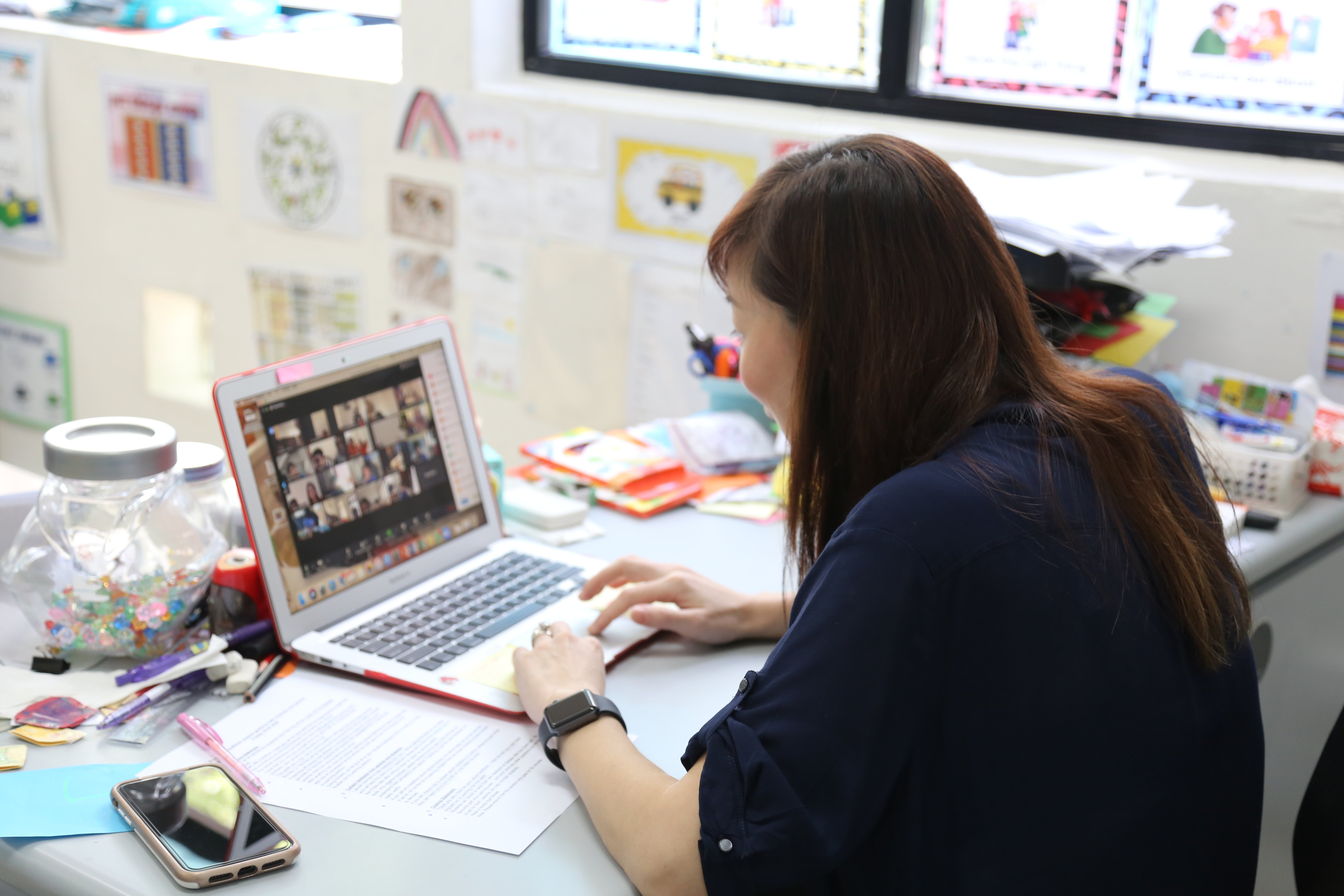 As children, teachers and parents settle in for an extended period of remote learning, the most important thing for everyone to achieve is a stress-free environment, understanding that while learning will continue to be effective, it will also look very different. Children need emotional security and comfort for learning to take place, and they will need deeper reassurance while they wait to return to their regular in-school routine.
What must not be overlooked is that one of the benefits of being in school is the opportunity it provides children for socialising, playing with friends, learning collaboratively with friends and communicating their likes, dislikes, interests and needs through solid peer and teacher relationships. To compensate for this, parents can schedule time with family members or friends on video communication apps and safe, managed gaming spaces.
The upside of this situation is the unprecedented chance it gives parents to engage with their children's learning and to spend this precious time reconnecting to enjoy some simple family pleasures like cooking or baking together, playing board games, reading, making up a new family game and watching favourite movies. By working together, this time can bring physical and emotional well-being for all.
For more information on how OWIS fosters well-rounded students and grooms them to be responsible citizens and future leaders, contact us or register for a school tour.