Programme to be offered to OWIS students from August 2019.

SINGAPORE, August 20, 2019 - One World International School (OWIS), one of the fastest growing international schools in Singapore, today announced the rollout of the International Baccalaureate® (IB) Diploma Programme (DP) from this August 2019. With the authorisation by the International Baccalaureate Organisation (IBO), OWIS will be offering the IB DP to 24 students in Grade 11 for the 2019 - 2020 academic year.
OWIS is a values-driven and diverse international school with over 70 nationalities represented in the community. OWIS provides holistic, future-proof education through inquiry-based learning. Learning at OWIS promotes creativity and collaboration with mindful use of technology and design thinking, underpinned with kindness and personalised learning. Recruited from around the world, OWIS teachers have degrees and certifications from established higher-education institutions and hail from a range of international education experiences.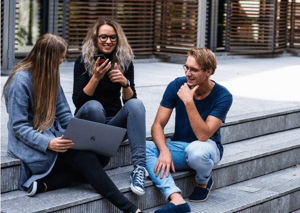 The IB DP is a two-year educational programme consisting of six subject groups and core courses, comprising Theory of Knowledge (TOK), Creativity, Activity and Service (CAS) and the Extended Essay. The six subject groups are studies in language and literature, language acquisition, individuals and societies, sciences, mathematics and the arts, with different courses available under each subject group. The evaluation process is based on internal and external assessments, with students undertaking a project that involves community service.
"The International Baccalaureate Diploma Programme is a forward-thinking educational programme, and we are excited to be introducing it to our students for the upcoming academic year at a moderate fee point - which is in line with our mission to make world-class education accessible to all students. At OWIS, we will ensure that our students are given high-quality and undivided attention in a conducive learning environment," said Michelle Dickinson, Head of School, OWIS. "We strongly believe in the IB mission to develop caring individuals who are always hungry for knowledge, to create a better world through intercultural understanding and respect."
In addition to the IB DP, OWIS currently offers:
The International Baccalaureate Primary Years Programme (IB PYP) for early childhood through Grade 5 underpinned by the English National Curriculum;
Cambridge Secondary Programme for students in Grades 6 to 10, through the IGCSE curriculum adapted for the OWIS international population;
A full and comprehensive curriculum including specialist lessons in art, music, sports and Mandarin;
A wide range of additional learning programmes, including robotics and coding, Model United Nations (MUN), additional second languages and performing arts.
A part of the Global Schools Foundation (GSF), OWIS has celebrated impressive IGCSE results with 95% of grades A* to C from the 2017 - 2019 cohort. The GSF group of schools has also produced a strong track record of 35 students with perfect or near perfect scores of 45 points for the IB diploma exams over the last 12 years.
The IB DP has been designed to enable students to develop their knowledge physically, intellectually, emotionally and ethically, as well as apply their knowledge and critical thinking skills in a useful way. It aims to develop lifelong learners with an understanding of how their knowledge and skills can be used to benefit the community at large.
Upon completion of the IB DP, OWIS students will receive an internationally accepted qualification that is recognised by prestigious institutions and top universities globally. OWIS offers a world-class education that is 40% more cost-efficient than many international schools in Singapore. To find out more about OWIS's offerings, visit https://www.owis.org/.
About One World International School (OWIS)
One World International School, one of the fastest growing international schools in Singapore, offers high-quality international education in a nurturing multicultural environment. OWIS aims to develop independent, inquiring, lifelong learners, whilst fostering internationally-minded individuals within the school and wider community. OWIS is part of the Global Schools Foundation (GSF), which is a Singaporean based, not-for-profit foundation. GSF was founded in 2002 to serve global communities with high quality and affordable education, with the mission to cultivate and nurture young minds into future global leaders. For more information, please visit owis.org.
Media Contacts
RICE on behalf of One World International School (OWIS)