The International Baccalaureate Primary Years Programme (IB-PYP) is a transdisciplinary framework where students learn to be inquisitive, independent thinkers. The Programme of Inquiry (POI) outlines what students will focus on at each grade level, from early childhood through fifth grade. At One World International School, our POI was developed by experienced teachers and administrators to align with the PYP and OWIS philosophies.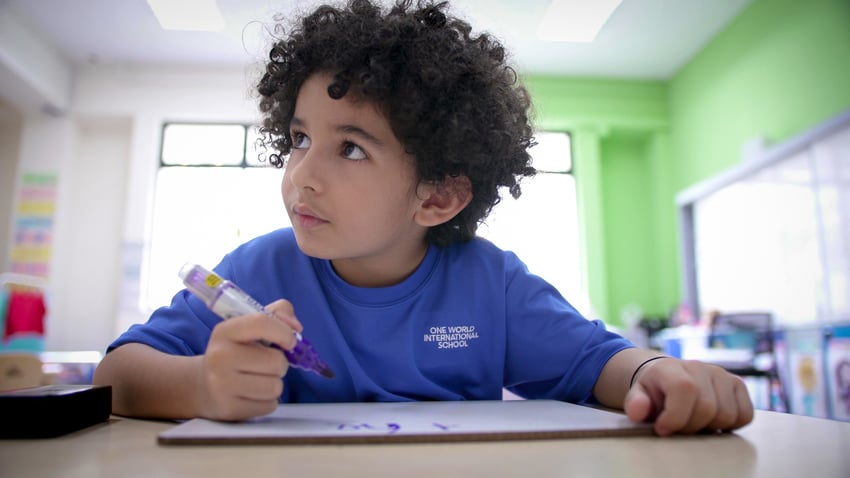 An Integrated Approach
Our model consists of six themes that focus on how students view themselves and relate to the world around them. Most strands and concepts are included within these themes; any that are not part of the POI are taught as separate units. Mathematics, for instance, is integrated within the POI, but the strand of Number is presented as a stand-alone unit to allow students to develop a solid foundation on which to build their skills in this area. On the other hand, multiple strands of science have been successfully included in the POI, especially as STEAM subjects become increasingly essential to prepare students for further study and the workforce.
While our curriculum includes traditional subjects such as Maths, Science and the Arts, they are not taught in isolation. For example, a unit on plants might also shed light on deforestation and its impact on people and the environment, connecting Science and Social Studies and broadening our students' understanding.
A Thoughtfully-Implemented Framework
At OWIS, our teachers and administrators regularly collaborate as they strive to provide a meaningful learning experience that encourages students to reach their maximum potential. Our POI has been carefully implemented to ensure that students can successfully learn and apply key concepts. While it aligns with the PYP scope and sequence, it has also been tailored to fit the scope and sequence that is unique to OWIS. Our POI includes elements of other internationally-recognised frameworks to support best practices and trusted methods.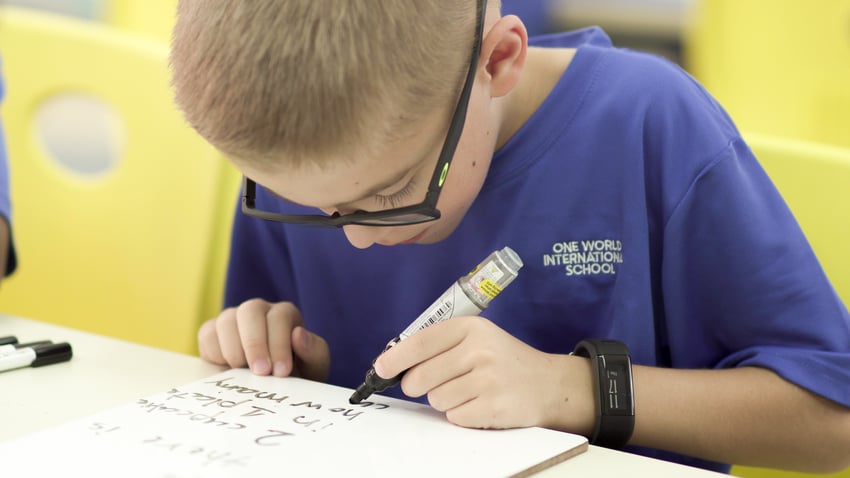 Fostering International-Mindedness
Our approach teaches students how to work together toward a common goal, to take initiative and to respect themselves and others. The six themes of the POI enrich students' perspectives of themselves, the school community and society at large, fostering empathy and open-mindedness toward different cultures and viewpoints. In short, we prepare our students to be responsible, productive citizens and leaders-- anywhere in the world.
A Solid Foundation for Future Learning
Our POI culminates with the Grade 5 Exhibition at the end of the academic year. Students demonstrate what they have learnt by creating their own unit of inquiry under the guidance of teachers and mentors. When students complete the PYP, they're highly-prepared to handle our rigorous secondary school curriculum. The Programme of Inquiry at OWIS empowers students to be lifelong learners, equipped to excel amid the complexities of living in a global, highly-technological society.