As I look back over my years of experience in education and my tours around the world, looking at the best of the best, two questions stay at the forefront of my mind:
How can we reproduce the quality that exists in the finest schools, while offering a thoughtfully-priced education for students and their families?

Is it truly possible to charge less than other schools in the same city or region, while still providing the same or even better level of education?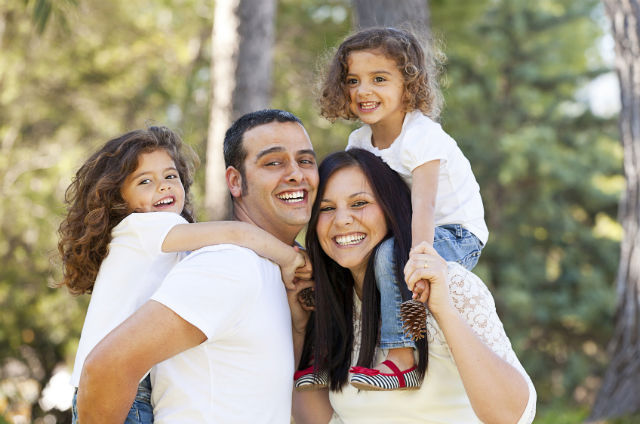 I am certain, now, that the answer to the second question is yes. The only question that remains is, how?
Creating a Better Template
Traditionally, private international schools have relied for their quality on hiring the best teachers they can find. They have not been afraid to pay very high salaries; they have even been willing to poach some stars from their competitors.
I say, 'Good Luck' to those schools who want to continue down this path, but I don't think they have adopted a sustainable model and I don't think they are being fair on parents. As the number of international schools grows, the pressure to pay teaching staff more and more is going to work well for a few teachers but not for everyone else.
For me, the most remarkable thing is that even when a school hires one of these highly-paid staff, they treat them like peacocks. They rarely cause them to build a lasting resource of work schemes, lesson plans, and support materials - all the components that invest in the school's long-term future. The teachers all too often work as artisans who, when they leave - and, remember, turnover is often high in international schools - take all their tools with them.
We are one of a few School Groups around the world who are now taking a different approach. We are investing in building a template for reproducing quality in all our schools, to underpin our highly able teachers.
What is a template? It is simply a curated set of resources, work schemes, lesson plans, support materials, school systems, policies and standard operating procedures - what you might call a professional toolkit - designed to help schools get to a high quality more quickly and more reliably.
The better we make the toolkit, the better the foundations on which good teachers become great. We are determined to use our existing expertise - in OWIS and in our other global schools - to maximum effect.
Putting the Money Where It Needs to Go
Second, we focus our efforts intelligently. At OWIS, we are committed to putting tuition money where it needs to go. We use it above all else to purchase materials our students need, to pay our teachers and to keep our facilities in good repair.
The teacher component is never compromised. We want teachers with strong subject content and powerful teaching skills. We provide competitive packages and will always put these first.
Where we win over so many other schools - especially single school operators - is that we have not sunk funds into massive capital building projects, which leave a legacy of debt to pay off over many years.
Nor do we spend a lot of money on designing new courses or extra-curricular programs, because we capture every successful new venture we make and we ensure that all our teachers across the Group are trained to run them.
Also, we utilize green initiatives throughout our campus to help lower other costs like utilities and the cost for supplies, to help stretch our money farther without sacrificing the quality of the education we provide.
The Right Back Office
Third, we take efficiencies in the back office - such as HR, facilities management, procurement and marketing. The back office, which is necessary to run a school effectively, can be a costly component but, to OWIS, we bring the scale to cut overheads and negotiate better prices. Increasingly, we can use the same back office in all our campuses around the world, so we come to the OWIS campus not as an expensive start-up but as a mature operator.
Conclusion
The OWIS team has delivered quality education before, and we know how to deliver the highest quality education without excessively high fees. We are committed to keeping fees low and replicating what we have done in our other schools here in Singapore.
The end result will be a quality education at a moderate price, providing parents with the schooling they demand for their children. Come, see the campus for yourself, and discover the difference that our education focus can bring.
Afterword
I've been asked many times in Singapore why the other schools have to charge so much more, and my honest answer is that I am not sure. Perhaps it is because the other schools have not been as well focused and at times, they have invested in appearance rather than the quality in their classrooms. Perhaps it is because they have not gone looking for the back office efficiencies that exist; without those efficiencies, it can be costly to run a school. Maybe they have high debt from their building projects. Whatever the reason, here at OWIS we are going to do things differently.
I am also asked, are we compromising quality by offering a cut-down curriculum? To this question, the answer is a resounding NO. We are so confident that our model works that we have chosen to base the primary years on the international curriculum that is most associated, globally, with premium price schools: the International Baccalaureate. Some people may have to offer a "no frills" approach in order to keep prices down but we want to provide something that parents recognize and can have confidence in.
Then we can help Singapore pioneer a better education at a fairer price.