A high quality secondary school curriculum is vital for the future success of its students. These secondary years allow students to enhance their natural talents and gain in-depth knowledge of their chosen subject matter, which will support them throughout University and in their onward careers. Parents seeking to enroll their children in an international school in Singapore have several curricular options to choose from.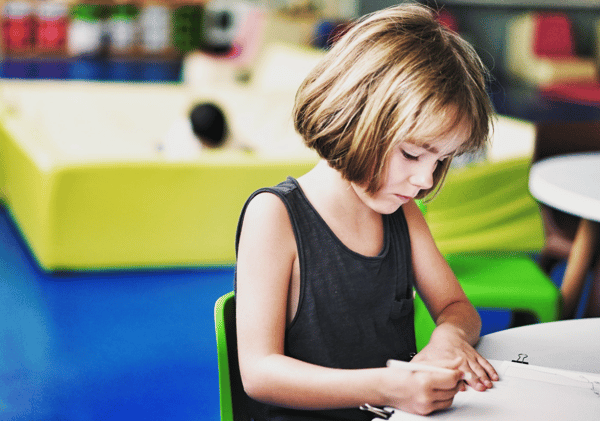 International General Certificate of Secondary Education
The International General Certificate of Secondary Education (IGCSE) is a two-year programme that offers rigorous coursework in more than 70 subjects. Core subjects centre around Mathematics, Science and English. Other topics covered include business, social sciences and foreign languages. The curriculum allows for flexibility to accommodate varying ability levels, moving between assistance for students who may need extra support, and more challenging and advanced learning for students preparing to attend leading Universities.
What is the International Baccalaureate Programme?
As the next step from primary school, the International Baccalaureate (IB) curriculum includes the following programmes for older students.
The Middle Years Programme (MYP) is intended for children aged 11-16. It encompasses eight subject groups and teaches students how to use their classroom learning practically in the real world. The MYP's well-rounded approach emphasises relationships, cultural identity, scientific innovation, globalisation and other key areas which will allow students to flourish in all areas of life.

Intended for students aged 16-19, the Diploma Programme (IBDP) is highly-respected by prestigious Universities worldwide. This programme concentrates on providing students with a wide breadth of knowledge and rewards them the opportunity to study at least two languages.

Are There Country-Specific Offerings?
Parents may also opt for a secondary school model that aligns with their respective home country's approach so their children can follow a framework with which they are already familiar. Country-specific curricula in Singapore include German, American, Australian, Indian and many more.
With so many schools on offer for expat families, Singapore offers a comprehensive selection of curricula for students at all educational levels, including secondary school.
Ready to Enroll Your Child in Secondary School?
For more information on enrolling your child in secondary school, contact us at OWIS today.