STEAM (Science, Technology, Engineering, Art and Mathematics) subjects have gained popularity in the last several decades to meet the demands of a technologically-dependent society. Students who want to become 21st-century leaders need to have an arsenal of STEAM skills by the time they graduate in order to be prepared for the career of their choice.
While STEAM-related jobs are growing, countries around the world are struggling to catch up with the demand for STEAM-trained graduates.
Here, at One World International School we want our students to be able to contribute to meaningful and productive STEAM careers and STEAM skills are a core part of our programme.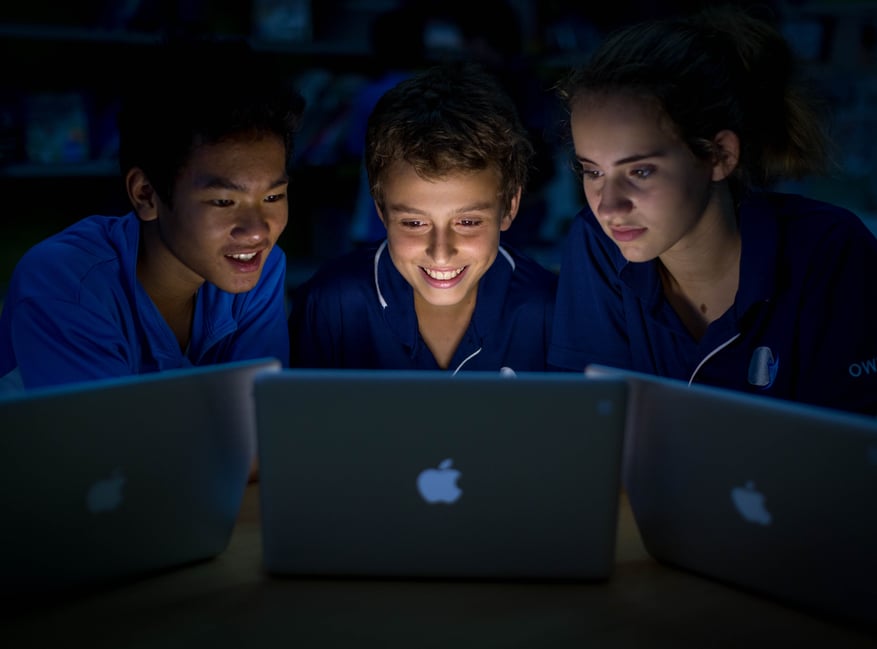 The Power of STEAM in Modern Society
STEAM's place in the modern, digital world is without contest. According to the Observatory on Borderless Higher Education (OBHE), "41% of all degrees awarded by Chinese institutions in 2011 were in a STEAM subject." A huge proportion of startups are helmed by STEAM graduates, the article continues: "In 2011, some 30-40% of start-ups in Bangalore and Beijing were set up by STEAM graduates of US universities."
This statistic, however, points to another issue: that currently, a huge proportion of the STEAM graduates are coming from Western countries.
That's not to say others, such as India and Brazil, aren't catching up. But the opportunity for STEAM graduates is huge, and by preparing our students to continue into higher education and careers with a strong background in these subjects, we ready them to get their chance at such opportunities.
Moreover, the global shortage of STEAM-trained graduates has created a wealth of opportunities across the world. OBHE adds that "Germany alone was short 114,000 STEAM-skilled workers in 2011" and "interest in undertaking STEAM studies is dropping in many EU countries, and the share of STEAM graduates fell in relation to the total number of graduates from 24.8% in 1999 to 22.7% in 2005."
These statistics continue to be borne out in ongoing reports of STEAM shortages. According to TechRocket, quoting the US Department of Labour, there will be a predicted 1.4 million computer specialist job openings by 2020, but only 29% of them can be filled by U.S. graduates, which again leaves a huge opportunity for global students who are qualified.
STEAM Expertise in Singapore
Singapore's Prime Minister Lee Hsien Loong has the right idea when he says that students need exposure to STEAM subjects and he is determined to get that point across to young people and the teachers who instruct them.
PM Lee points out that STEAM subjects can lead to a huge variety of innovations. He says, "Building greener homes, connecting our waterways and parks, expanding our public transport networks, embarking on complex projects like the High-Speed Rail link between Jurong East and Kuala Lumpur, all these require expertise and skills in engineering, technology, and design."
STEAM in Singapore Schools: By the Numbers
Luckily, students who attend Singapore schools automatically have a leg up. According to the BBC, "Singapore has the highest-achieving primary and secondary pupils in international education tests in maths and science." The numbers come from a huge pool – "more than 600,000 students, aged nine to 10 and 13 to 14 in 57 countries."
The high expectations at Singapore-based schools, especially at elite international schools (including OWIS) that follow rigorous external standards, ensure that our students will be well prepared to engage in STEAM careers. Here at OWIS, we elect to undertake the International Schools' Assessment (ISA), which was created by the Australian Council for Educational Research. STEAM subjects play an integral role in our academic and extracurricular offerings.
As an example, our mean scores in Mathematical Literacy for Grade 3 (i.e. 351) and Reading for Grade 5 (i.e. 450) are the highest in the world, besting even those in the United States. These external assessments help us assess our curriculum on an ongoing basis, evaluating not one specific subject, but rather the core effectiveness of our school. In so doing, we ensure ongoing success in all our subjects and for all our students.
If you would like to learn more about the importance of STEAM education and how we address it, we invite you to get in touch with us by phone or email today. We would love to meet your child (or children), tell you more about who we are, and help you find the top-quality education that you're searching for.