PSPE is a relatively new concept in learning, and many parents may not have heard of this acronym. Defined as personal, social and physical education, this type of curriculum is up-and-coming in the world of global education, and OWIS is at the forefront of this innovative curriculum.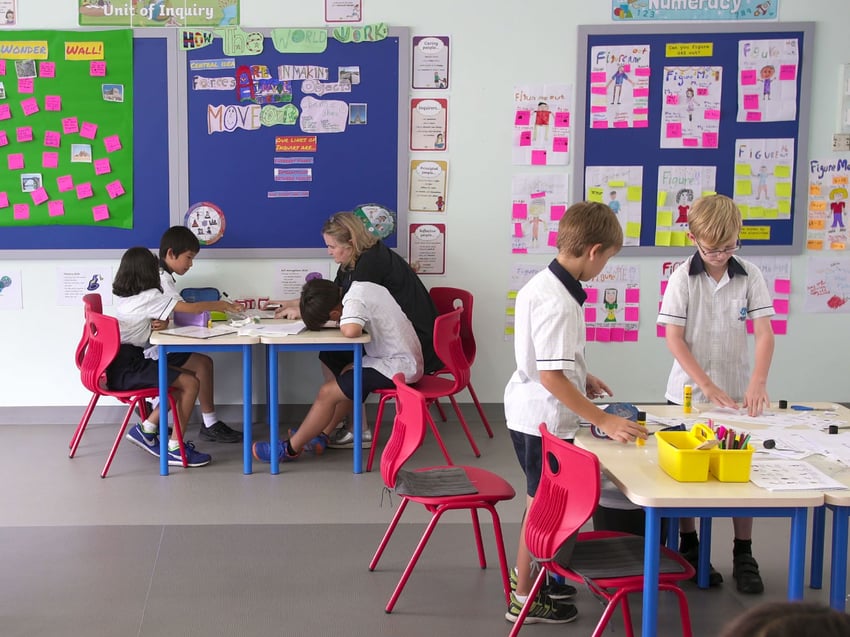 By implementing a PSPE curriculum into our Primary Years Programme (PYP), OWIS is proving that we are committed to providing students with a caring environment in which they can grow into well-developed adults who understand their own self-worth as well as the value of others. Throughout every aspect of our curriculum, children are guided and encouraged to grow physically, emotionally, intellectually, socially and spiritually.
PSPE in PYP: Lessons in Life
Students who are enrolled in our PYP will receive two PSPE-specific lessons each week. These specific lessons cover a variety of topics related to personal development, social growth and physical education. One of the weekly lessons is related to the development of the individual child, encouraging them to delve into themselves and discover more about who they are.
The other weekly lesson is related to the well-being of the entire school community, which allows them to think beyond themselves and consider the greater good of their community at-large. OWIS, as an IB school, often focuses on the IB attitudes within the PSPE curriculum.
Identity, Active Living and Interactions: The Three Strands of PSPE
Identity, active living and interactions are three strands identified by the IB curriculum, and utilised throughout the OWIS PYP curriculum. These strands are artfully infused with all of the various units of inquiry that students complete. For example, Grade 5 students are required to complete a unit on energy conversion.
In order to incorporate PSPE into this unit, students identify, evaluate and analyse their energy levels before, during and after specific exercise routines. By analysing this data, students are able to create goals to improve their physical health.
Experiential Learning Embeds the Concepts of PSPE Curriculum
Ultimately, the core of the PSPE curriculum is providing students with experiences that allow them to identify opportunities for personal, social and physical growth. Teachers and students frequently discuss learner profiles, and evaluate the various learning experiences that they encounter on a given day.
The educators and learning professionals at OWIS strive to create learning opportunities that encourage students to take risks, make mistakes and learn from the results. In turn, this creates a culture in which learning is enjoyable, worthwhile and personally rewarding. The students who complete the PYP at OWIS are destined to become lifelong learners.