Here at One World International School, we pride ourselves on being diverse, and embracing all aspects of teaching and learning. Often this means respecting different ethnicities, cultural backgrounds or languages, but it also means respecting the importance of different subjects.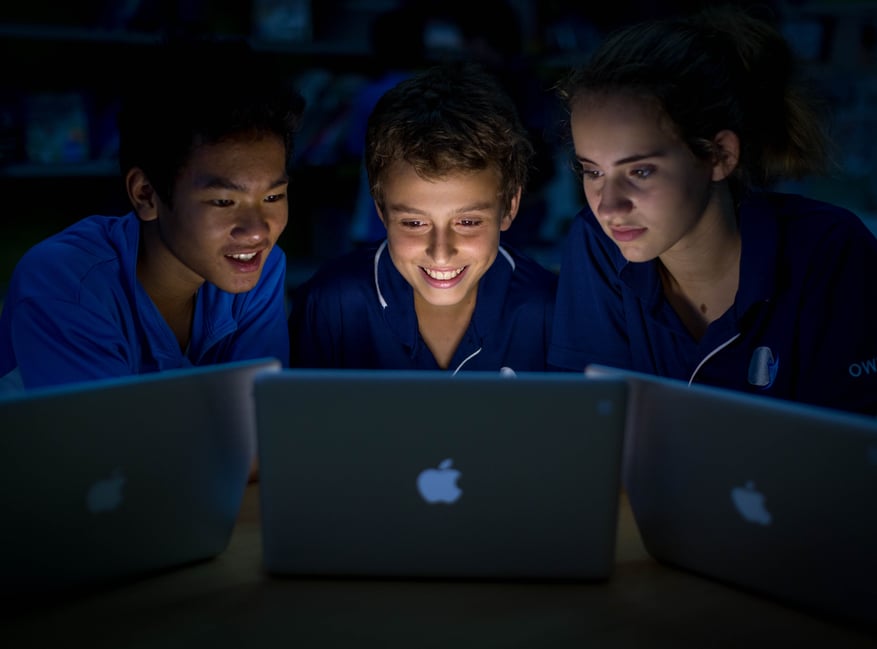 Among the most critical subjects today – and unfortunately, some of the most ignored – is STEAM: science, technology, engineering, art, and mathematics. STEAM learning has been neglected in many countries around the world, most notably powerhouses such as the United States, the European Union
and
China. They're not the only ones, however, as countries around the world struggle to catch up with the demand for STEAM-trained graduates.
At OWIS, we want to do our part to contribute to a world full of meaningful & noble professions. That's why we create learning environments in which students actually get to step into the roles of scientists and engineers rather than simply learning about those skills. That way, they can become the STEAM innovators that will lead to success in our country, around the world and in their own lives.
The Power of STEAM in Modern Society
At this point, STEAM's place in the modern, digital world is without contest. According to the Observatory on Borderless Higher Education (OBHE), "41% of all degrees awarded by Chinese institutions in 2011 were in a STEAM subject." A huge proportion of startups are helmed by STEAM graduates, the article continues: "In 2011, some 30-40% of start-ups in Bangalore and Beijing were set up by STEAM graduates of US universities."
This statistic, however, points to another issue: that currently, a huge proportion of the STEAM graduates are coming from Western countries.
That's not to say others, such as India and Brazil, aren't catching up. But the opportunity for STEAM graduates is huge, and by preparing our students to continue into higher education and career with a strong background in these subjects, we ready them to get their chance at such opportunities.
Moreover, the global shortage of STEAM-trained graduates has created a wealth of opportunities across the world. OBHE adds that "Germany alone was short 114,000 STEAM-skilled workers in 2011" and "interest in undertaking STEAM studies is dropping in many EU countries, and the share of STEAM graduates fell in relation to the total number of graduates from 24.8% in 1999 to 22.7% in 2005."
These statistics continue to be borne out in ongoing reports of STEAM shortages. According to TechRocket, quoting the US Department of Labour, there will be a predicted 1.4 million computer specialist job openings by 2020, but only 29% of them can be filled by U.S. graduates, which again leaves a huge opportunity for global students who are qualified.
Words from Our Prime Minister
The antidote? Students need exposure to how beneficial STEAM subjects can be by understanding what they can do for the world, both in their own area as well as globally. STEAM education isn't just a theoretical, "nice to have" notion. It's a powerful driving force in today's world, and Prime Minister Lee Hsien Loong is determined to get that point across to young people and the teachers that instruct them.
"To generate buzz, and send young people a clear message that tech is cool. Even if you have grey hair, you can still try to be cool," he said. Unfortunately, he continues, "Students who have grown up in a more developed economy take science and technology more for granted, and pursue interests in other areas."
Mr. Loong points out that STEAM subjects can lead to a huge variety of innovations: "Building greener homes, connecting our waterways and parks, expanding our public transport networks, embarking on complex projects like the High-Speed Rail link between Jurong East and Kuala Lumpur, all these require expertise and skills in engineering, technology, and design."
Singapore Leads the World
Luckily, students who attend Singapore schools automatically have a leg up. According to the BBC, "Singapore has the highest-achieving primary and secondary pupils in international education tests in maths and science." The numbers come from a huge pool – "more than 600,000 students, aged nine to 10 and 13 to 14 in 57 countries."
The high expectations at Singapore-based schools, especially at elite international schools (including OWIS) that follow rigorous external standards, ensure that our students will be well prepared to engage in STEAM careers. Here at OWIS, we elect to undertake the International Schools' Assessment (ISA), which was created by the Australian Council for Educational Research. As an example, our mean scores in Mathematical Literacy for Grade 3 (i.e. 351) and Reading for Grade 5 (i.e. 450) are the highest in the world, besting even those in the United States. These external assessments help us assess our curriculum on an ongoing basis, evaluating not one specific subject, but rather that core effectiveness of our school. In so doing, we ensure ongoing success in all our subjects and for all our students.
If you would like to learn more about the importance of STEAM education and how we address it, we invite you to get in touch with us by phone or email today. We would love to meet your child (or children), tell you more about who we are, and help you find the top-quality education that you're searching for.