Before you decide on the place your child or children will be spending much of their time – as well as the place from which much of their exposure and opportunity will come – you want to be sure you've made the best choice. We understand. Many of us have children of our own, and we know what it means to get the best education for them. If you're still on the fence about where to send your child, it is necessary to learn more about your options, one of which is One World International School (OWIS).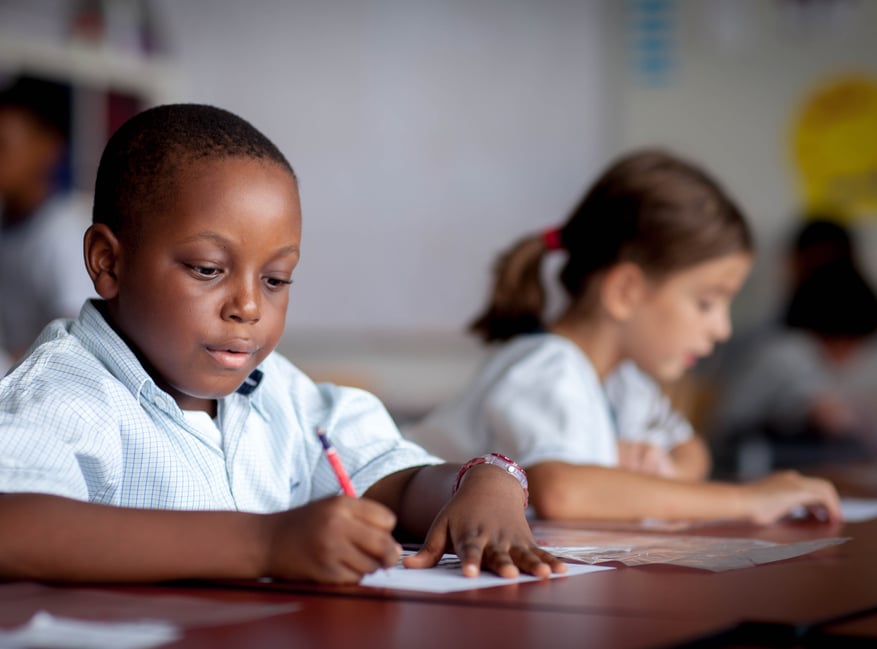 A True Multicultural Learning Experience
It's hard to get more multicultural than an international school in a melting-pot city-state such as Singapore. Our current students come from all over the world, bringing with them a huge range of languages, ethnicities and cultural heritages. In addition to English, you will hear many different languages in our classrooms and on our playgrounds, exposing all children to the varied nature of the world and its peoples as part of our fabric. We also put a 30% cap on student nationality for the Nanyang campus, helping ensure our diversity.
Children who grow up with diversity are better adjusted, more able to negotiate challenging situations and more willing to take on the new experiences that expand horizons and lead to success. Moreover, our children have a heightened respect for different cultures.
While the diverse nature of our student body and staff makes our school multicultural by its very nature, we also make an intentional effort to bring a multicultural learning experience to every activity, lesson and interaction. Each member of our community is valued and respected, and community forms the heart of everything we do. Through cultural celebrations, House system and classroom models all prioritize international mindedness and excellent relationships between teacher, student and parents, as well as peer to peer.
Excellent ISA Results
School standards are an excellent way to gauge the worth of a school, especially as compared to other international schools in the area and around the world. At One World International School, we undertake the International Schools' Assessment (ISA), created by the Australian Council for Educational Research (ACER). These are external assessments, which we have had nothing to do with developing. That means they're completely impartial, with no bias in favor of our school. Despite this, we consistently perform excellently on the ISA. Moreover, these assessments aren't specific to a single subject or type of curriculum. Instead, they evaluate the core skills and effectiveness of the school. This allows us constantly to be checking the reliability of our own internal assessments. Using data received from ACER and our own formative and summative testing, we feel confident in our ability to deliver top-notch education to all our students, of all ages, every month and every year.
Serving a Variety of Ages
Speaking of ages, we strive to offer an extended experience to each of our children, offering them security and a sense of home by enabling an educational career spanning 14 years: we welcome students of all nationalities between the ages of 3 and 16. Through a progression of learning that begins in the youngest years, we consistently build on student knowledge with experiential lessons and units, increasing student independence with every grade.
We believe in letting students lead the educational experience as much as possible. Our younger students experience a rich environment in which they have initiative to influence how their learning develops, keeping it in line with their interests and receiving scaffolded guidance. Older students experience a more structured curriculum, but nevertheless they are able to focus on their own interests, leading to greater retention and a rich learning experience that lasts for the entirety of their educational career with us.
One-of-a-Kind School Model in Singapore
Our curriculum is first-rate, and prepares students thoroughly for the International Baccalaureate Diploma or any other globally recognized pre-university qualification. We use the International General Certificate of Secondary Education (IGCSE), a modified English National curriculum that is developed for International schools. This is underpinned at our school by the International Baccalaureate Primary Years Program. This excellence is recognized around the world, and opens doors for students for the rest of their lives.
Well-Equipped Classrooms and Grounds
One World International School Nanyang campus prioritizes a top-quality learning experience through an ideal environment. Our classrooms are spacious and well-equipped, boasting iPads, Macbooks and LED displays. The atmosphere is warm and inviting, helping students feel at home and preparing them for learning both individually and cooperatively.
Our ratio of teachers to students is high (1:14), meaning that for each teacher we have far fewer students than at other schools in our niche. This helps ensure that each student has a significant amount of teacher attention giving them the support and encouragement they need to reach their peak potential.
We also have specialist classrooms for Science, Art, Music and Drama. The outdoor sports and play facilities are extensive, with basketball courts and soccer/rugby field as well as a running track and multipurpose hall. Our garden, adventure playground and early childhood grounds expand our students' active options even more. The grounds are designed to take learning outside the classroom, whether that means enjoying reading groups outside, paintings murals or performing science experiments.
These benefits combine to make One World International School one of the best options for international education in all of Singapore. The immersive environment, high expectations and English-language environment prepare all our students for success in higher education and later life ... and all at a moderate fee.
We look forward to speaking with you more about our school and your child, so please feel free to get in touch today.