At One World International School, we understand the critical importance of early childhood education for laying the foundation for your children's cognitive, social and emotional development. The right program can maximize your child's development during this formative period while cultivating a life-long love of learning and self-inquiry. OWIS follows the IB Primary Years Programme (PYP), a curriculum framework that includes an "Early Years" component designed for preschool-age children prior to the start of formal schooling. PYP Early Years focuses on inquiry-led, play-based learning in rich and stimulating learning environments that integrate the natural world into the classroom, both indoors and outside.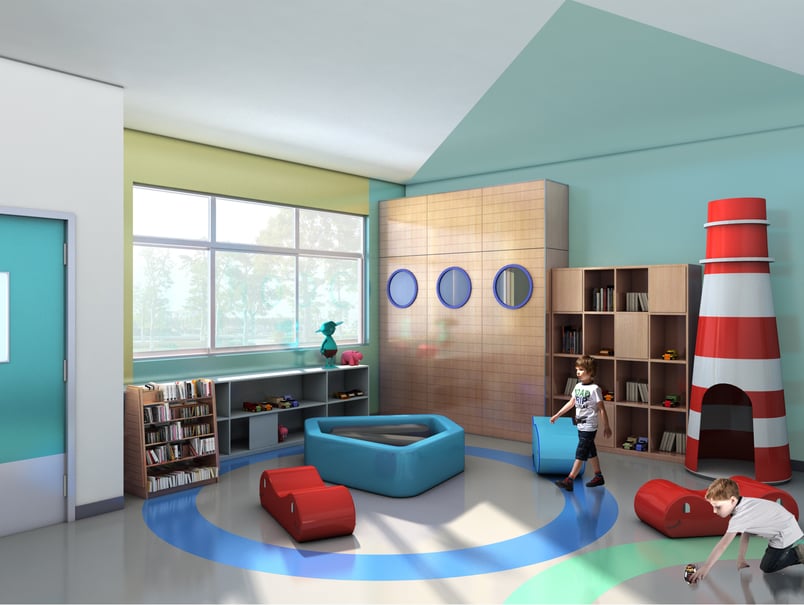 How is my child's day structured?
OWIS strives to provide a safe, stimulating and nurturing environment for our earliest learners from 8:30 until 2:50 each day. We welcome our young learners and their parents into our environment every morning for a self-chosen settling activity. This important time allows our educators and parents daily opportunities to exchange information and share their child's learning journey.
During a typical day, your child will engage in a variety of hands-on experiences, such as using manipulatives to explore pre-numeracy concepts, working with paper and pencil for short periods of time to develop handwriting and phonics skills or painting to cultivate self-expression. Your child will listen to stories, be immersed a language-rich environment. Our teachers will encourage your child to ask questions and communicate his or her thinking. Each day our child will benefit from opportunities to work collaboratively with other children and teachers, developing your child's understanding of themselves and the world around them.
How does the OWIS PYP Early Years Curricula compare to Montessori or Reggio Emilia?
Montessori and Reggio Emilia are two well-known early childhood educational philosophies. Like PYP Early Years, both are child-centered educational approaches that value child-led inquire and self-learning. Montessori focuses heavily on self-directed, hands-on learning and collaborative play within a special environment equipped with durable educational toys. Like Montessori, Reggio Emilia is an educational philosophy focused on student-centered, self-directed and experiential learning. One key difference between the Montessori and Reggio Emilia approaches is the role of the educator. In Montessori classrooms, the teacher is an observer who directs learning unobtrusively. In Reggio Emilia classrooms, the teacher takes a more active role, serving as an equal partner with the parent to share ideas and support the child's learning process.
Core early childhood education tenants, like the belief that children need control over the direction of their learning and need to learn through a variety of experiences (touch, movement, listening, observation), is reflected in both Reggio Emilia and PYP. Both approaches also value the learning environment with Reggio Emilia considering it a "third teacher."
While OWIS does not formally follow the Reggio Emilia approach, many educators consider the PYP Early Years programme to be aligned with the goals of Reggio Emilia, while still ensuring children achieve key developmental milestones in preparation for primary school. PYP Early Years is not a Montessori-affiliated programme.
How does the PYP Early Years Programme prepare my child for primary school?
At OWIS, our PYP Early Years Programme is attentive to the social, physical and cognitive development of our students. Our teachers are carefully trained to encourage independence and responsibility. While your child will be encouraged to initiate self-inquiry and play-based learning, we also use the early learning goals and developmental milestones from the Early Years Foundation Stage to ensure high standards of learning and to assess their academic, social and personal progress. By the end of this phase of development, your child will be a highly engaged learner, ready to take his or her natural inquiry and curiosity, independence, self-confidence, sense of responsibility, and excellent academic skills to our dynamic Primary School.